Future and Alternatives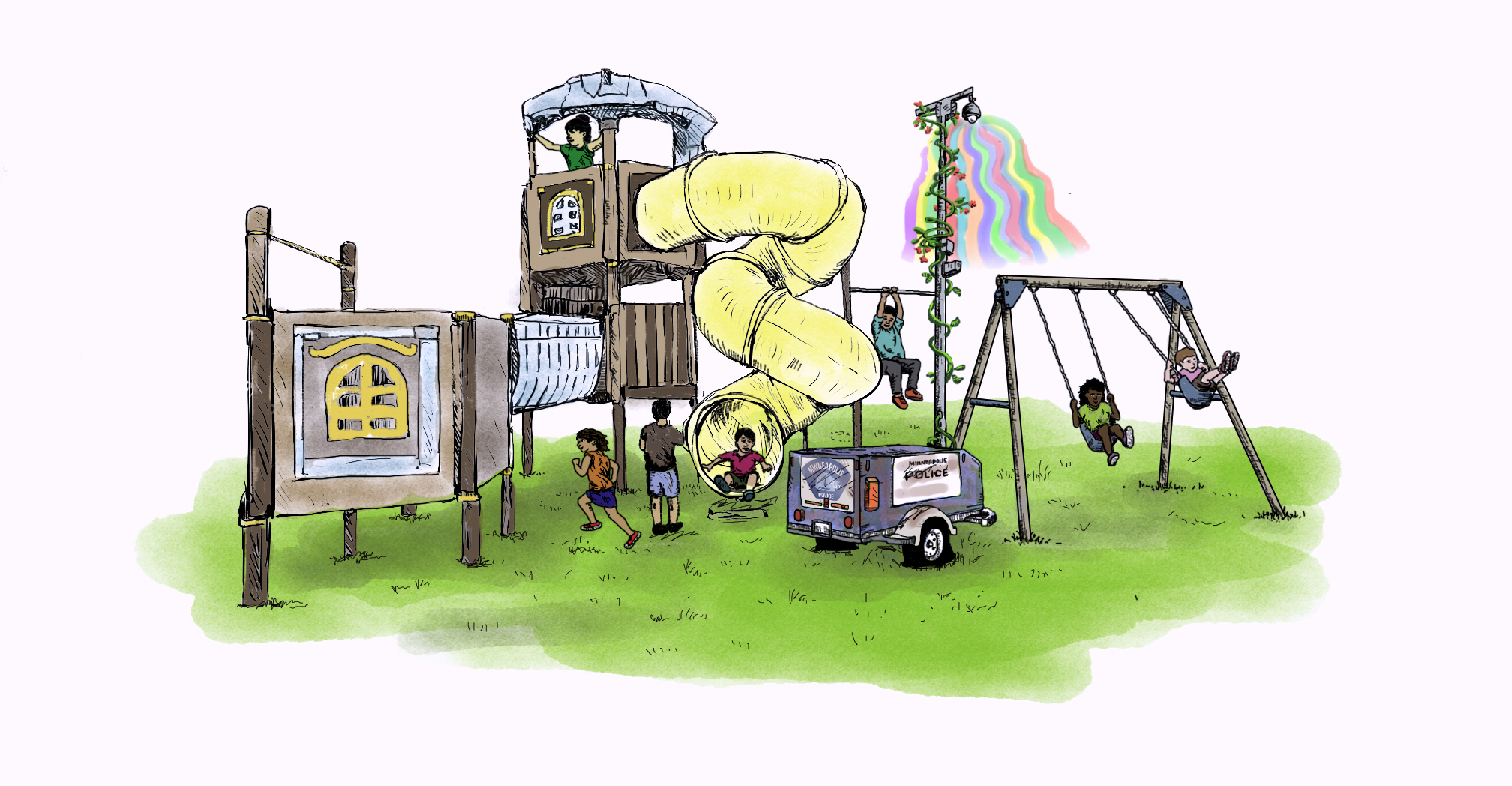 In the first section of this report, we reviewed the corrupt, brutal, and oppressive history of the Minneapolis Police Department. In the second section, we discussed the current landscape of the community-police relationship in Minneapolis. In this final section, we will present our thoughts on some ways we could bring this 150-year-long tragedy to its close and begin a new chapter in the history of Minneapolis.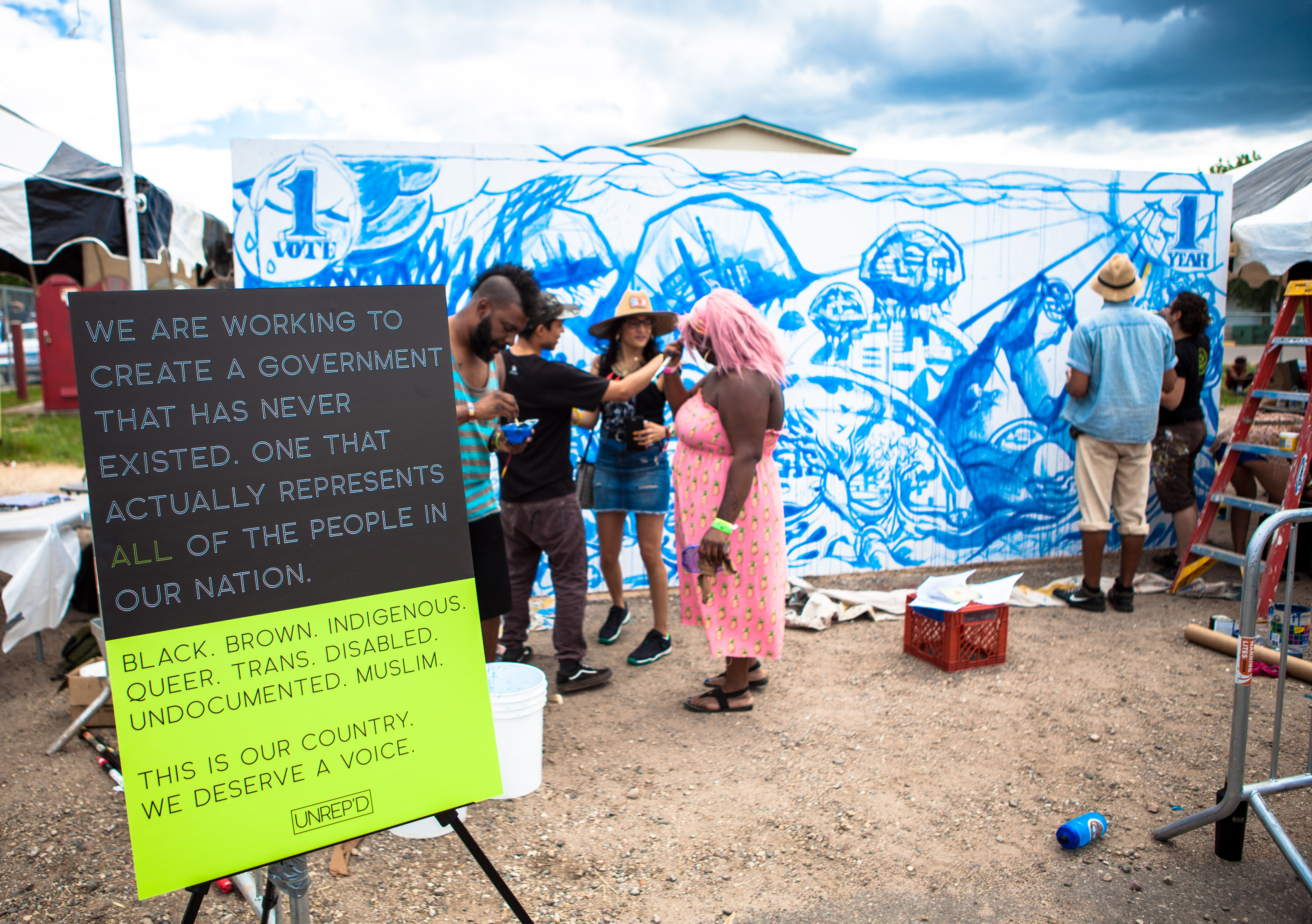 We've explored the problems deep in the heart of our police department. The culture of MPD is one where racism and brutality are tacitly allowed, and officers are honor-bound to cover up for one another's misconduct. Complaints of officer misconduct are dismissed, covered up, and ignored, and even when officers are found guilty of brutality, the city can't hold them accountable, and many of them continue to work on the force. Community outrage leads to cries for civilian review, diversity training, and body cameras – all of which ultimately fail to address the underlying problems. Meanwhile, the police union has a formidable amount of political power, and they use that power to prevent, limit, and destroy even small attempts at accountability. 150 years of history shows us that police reform is impossible: it's time to dream bigger. It's time to dream of police abolition.
We don't have the resources we need to begin living in a police-free city tomorrow, but we do have what we need to get started. Below, knowing that we don't have all the answers, we'll share some ideas about how to use existing programs to begin building out a community safety network that can replace the police.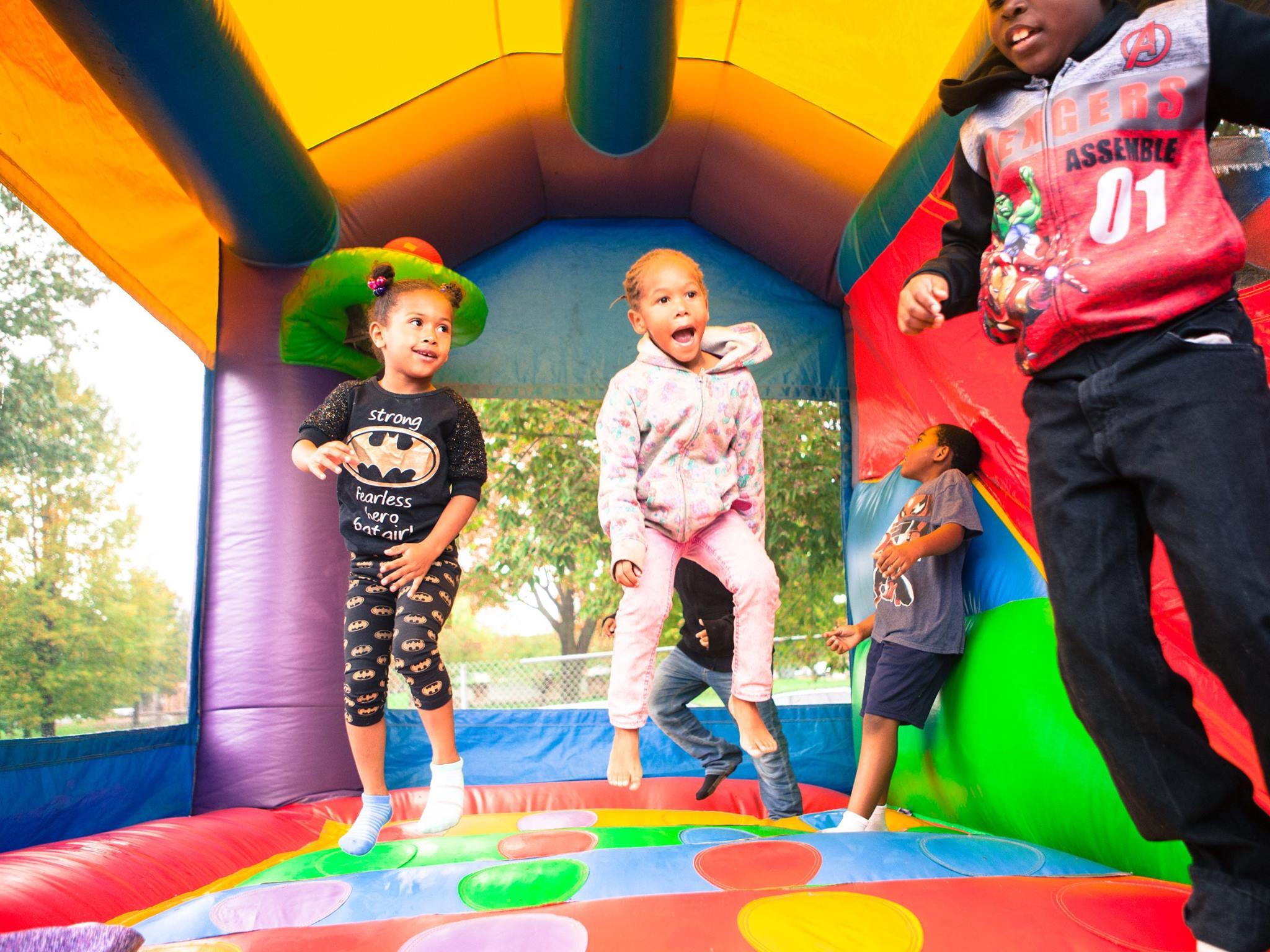 Imagine for a moment that you were asked to help create stability in a newly founded city that includes a healthy and safe environment. How would you try and solve the problems that your friends and neighbors encountered? How would you respond to crisis, and violence? Would your first choice be an unaccountable army with a history of oppression and violence patrolling your neighborhood around the clock?
To begin envisioning a different world, we have to start by breaking down the functions that police hold in our communities. Right now, police are tasked with three major things in our city: they maintain order, respond to crisis, and bring criminals to "justice."
Maintaining Order
Our criminal justice system is built on the idea that crime is a form of individual misbehavior, and can be prevented by putting "bad guys" in jail. On the other hand, common sense and social sciences research tell us that most crime is caused by poverty and marginalization, and cannot be prevented without addressing the underlying causes. In the words of retired Minneapolis Police Chief Tony Bouza, "The idea of police as crime preventers is rubbish. By the time the cop appears the criminal has been formed and the crime has been committed."1Bouza, Anthony V. Police unbound: corruption, abuse, and heroism by the boys in blue. Amherst, NY: Prometheus Books, 2001. Ebook location 519.
When human beings lived in smaller communities where most people knew each other, crime wasn't nearly as much of a concern as it is now. These days, we live in massive communities where a few people control most of the wealth and power, and the rest of us have to get by on scraps. Of course there's crime and disorder in our city, given our state, our country, and our world. But the solution to that crime and disorder isn't locking people up – it's making sure they have what they need to get by. As Greg Boyle, founder of Homeboy Industries, a community safety agency in Los Angeles put it, "nothing stops a bullet like a job."2Nico Pitney, ""Nothing Stops A Bullet Like A Job"," The Huffington Post, September 30, 2015. Accessed November 05, 2017. https://www.huffingtonpost.com/entry/greg-boyle-homeboy-industries-life-lessons_us_56030036e4b00310edf9c7a4. Giving our communities the resources they need to thrive will do far more to prevent theft, assault, and murder than "tough on crime" policing ever could.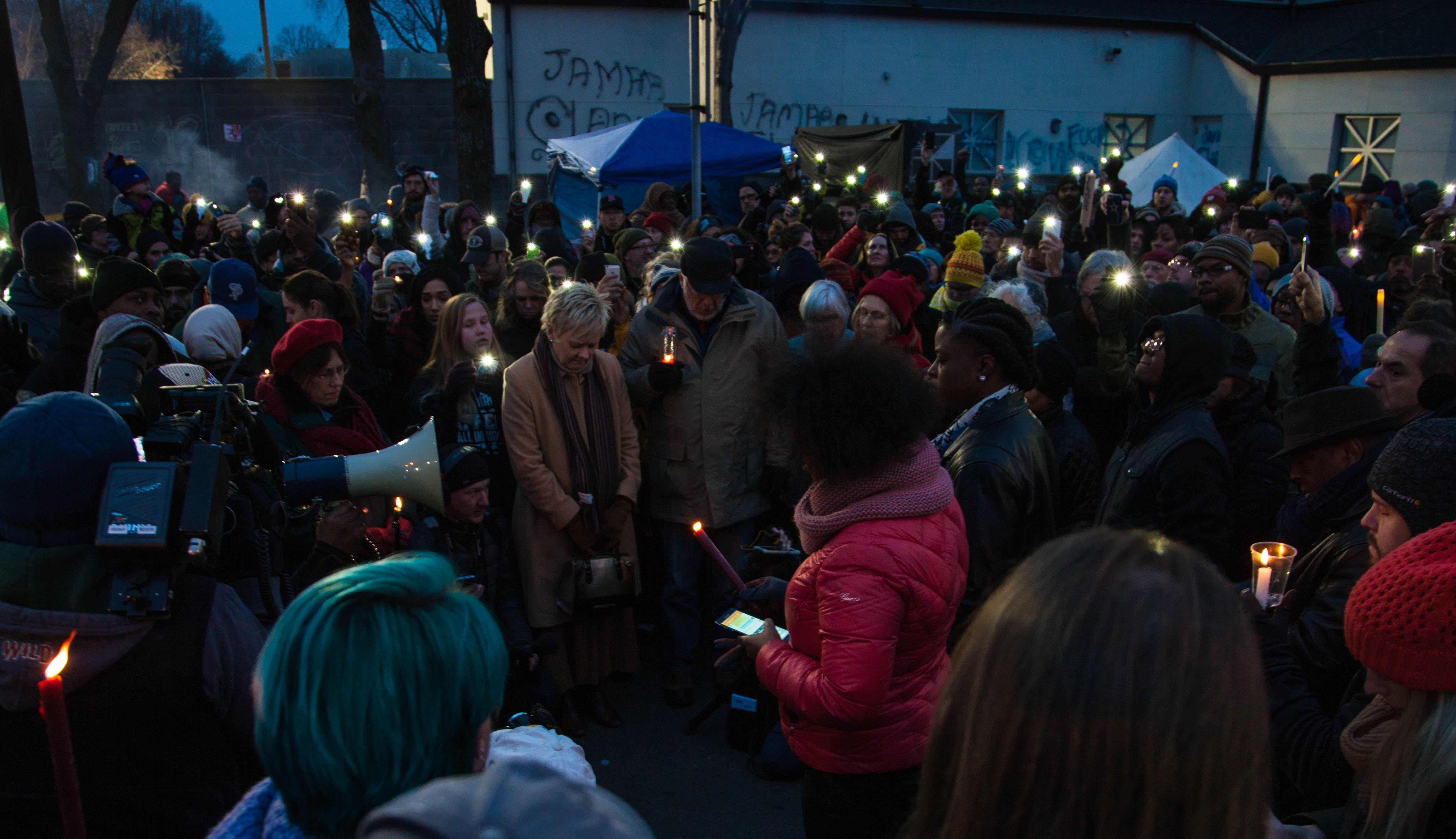 But stopping crime isn't even what dominates the time of police officers – writing parking tickets and making traffic stops takes up far more of most officers' time. It's 2017 – there are far better ways to give someone a speeding ticket than having someone with a gun pull you over on the highway, putting both of your lives at risk. Let's find ways of holding each other accountable for common rules in ways that don't require the threat of violence.
In addition to "preventing crime," police also enforce the morality of the powerful on everyone else. This means forcing homeless people out of sight, criminalizing drug users, and incarcerating sex workers, even when their choices don't harm anyone. Centuries of criminalization hasn't ended homelessness, drug use, or sex work. It's time to re-examine our relationship with what the rich and powerful deem "unacceptable."
Finally, maintaining order requires that any challenge to authority is brutally crushed. This was as true during the 1934 Truckers' Strike, as it was during the 1999 Minnehaha Free State, as it was in the aftermath of the murder of Jamar Clark in 2015. As long as we have a militarized police force ready to attack anyone who threatens the status quo, advocates for social justice will suffer violence, imprisonment, and the difficulty of finding a job and housing with a criminal record. Is that really how we want our community to respond to calls for us to treat each other better?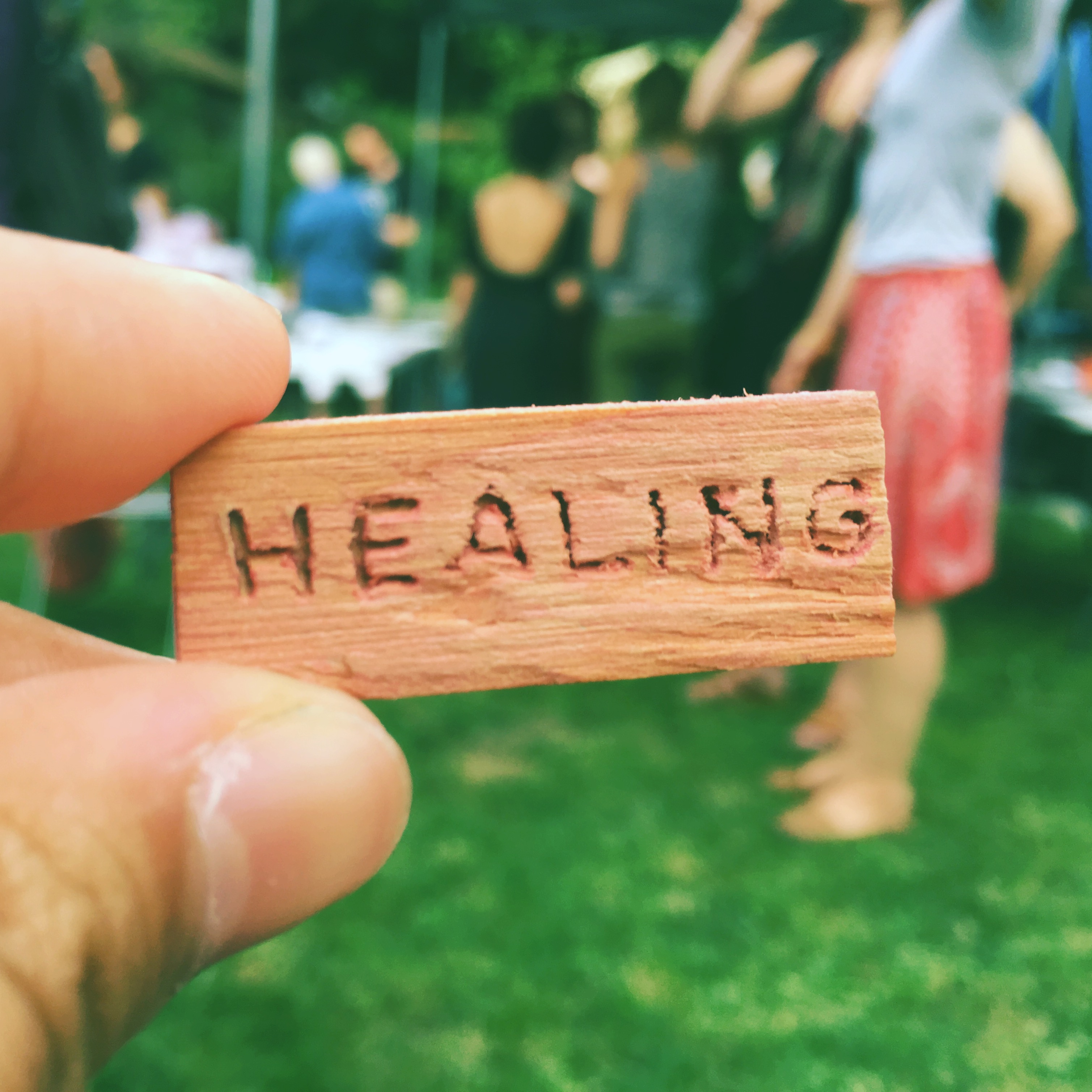 Responding to crisis 
When someone makes a 911 call, the police are almost always dispatched, even in cases that primarily concern paramedics or firefighters. Police are poorly trained to deal with the vast majority of crises; for every call in which the use of violence becomes necessary, there are many mental health crises and domestic violence calls that cops are poorly equipped to deal with. The solution isn't trying to train officers to do everything – it's a more specialized and decentralized response to emergencies.
911 didn't exist until the 1980s in Minnesota. At the time, plenty of people were skeptical of the idea of dispatching police, paramedics, and firefighters from the same call, given the different functions they serve. But if dispatchers can decide which of those three services to dispatch to an emergency, why not more? Why not have mental health professionals, social workers, domestic violence advocates, and other responders who could be dispatched to the scene depending on the situation? Or, to put it differently, how many 911 calls actually require the involvement of people with guns?
Criminal Justice
Think about the last time you or someone you know reported a theft to the police. Was the perpetrator caught? Did the victim get their property back? How about the last time you heard of someone being held accountable for a sexual assault after the survivor reported it to the police? The fact of the matter is that police aren't that good at solving crimes, even ones as serious as murder. For example, in 2015, MPD only solved 26 out of the 45 murders that were committed.3Jany, Libor. "More killings go unsolved in Minneapolis." Star Tribune (Minneapolis), October 16, 2016. Part of the problem is a lack of trust in the police. Many residents don't report crimes in the first place, or refuse to provide evidence based on past experiences with the police. To try and get around these issues, MPD invests in programs to get witnesses to talk to police, including a group of community leaders who provide counseling after shootings and a team of social workers at Hennepin County Medical Center who try to discourage retaliatory violence.4Ibid. But if we want to be able to address violence and harm in constructive ways, regardless of police outreach efforts, leaving crime investigation in the control of a largely mistrusted agency overly reliant on incarceration is not an option.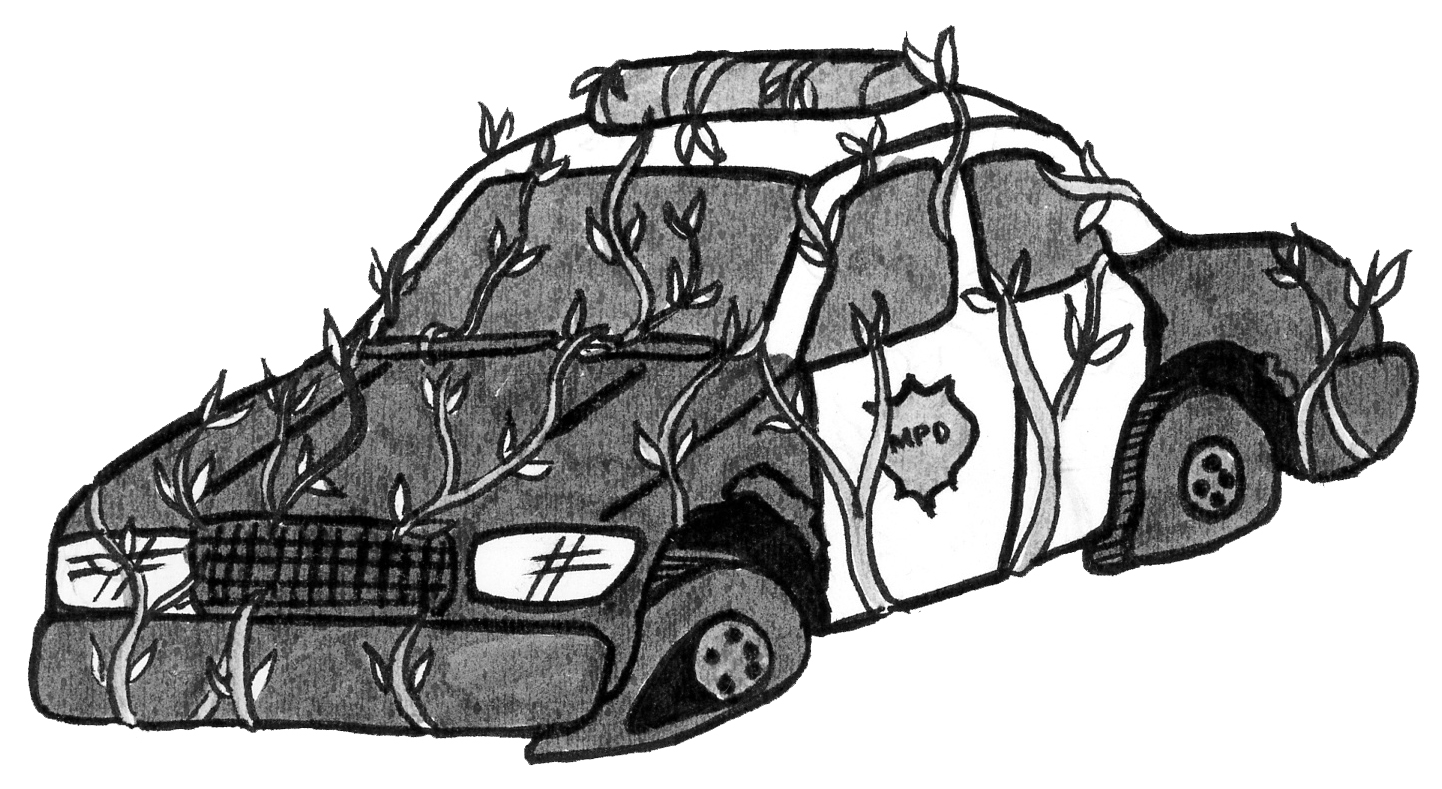 Other models, locally and around the world, can help us learn how to respond to harm in ways that allow for humanity and growth on the part of the victim and the perpetrator. Native communities have many age-old transformative justice practices that can serve as examples, and even restorative justice agencies in the Twin Cities that currently work in the criminal justice system could be tasked with addressing community conflict outside of the courtroom. Another model to consider is the Truth and Reconciliation Commission that helped South Africa begin to heal from the wounds of Apartheid. One thing is certainly true: we couldn't design a more inhumane, racist, damaging way to resolve conflict than the United States penal system if we tried.
Investing in a better future
We can live in safe and healthy communities without police; in fact, the criminalization and violence police bring into our communities makes us even less safe. What we need are resources – the time and support to build a network of community safety providers that don't solve every difficult problem with the threat of force. The Mayor's proposed budget for 2018 increases the funding of the Minneapolis Police Department to $179.2 million a year.5City of Minneapolis. 2018 Budget. Think about what what that money could do if it were used to help people out of poverty or to build affordable housing; think what it could do if it were used to hire more social workers instead of more police. 150 years of investing in the Minneapolis Police Department certainly hasn't ended crime in our city. It is time for us to try something new.
Divestment doesn't have to happen overnight. We can take our time building the alternatives that we need to keep our communities safe, pulling a few dollars at a time out of the police budget and putting them into other community safety options. Right now is a good time to start, because "Baby Boomer" police officers are retiring in large numbers, and departments across the country are struggling to replace them. One potential path to divestment could begin with a hiring freeze – as each Baby Boomer police officer retires, their salary gets transferred into a new community safety program.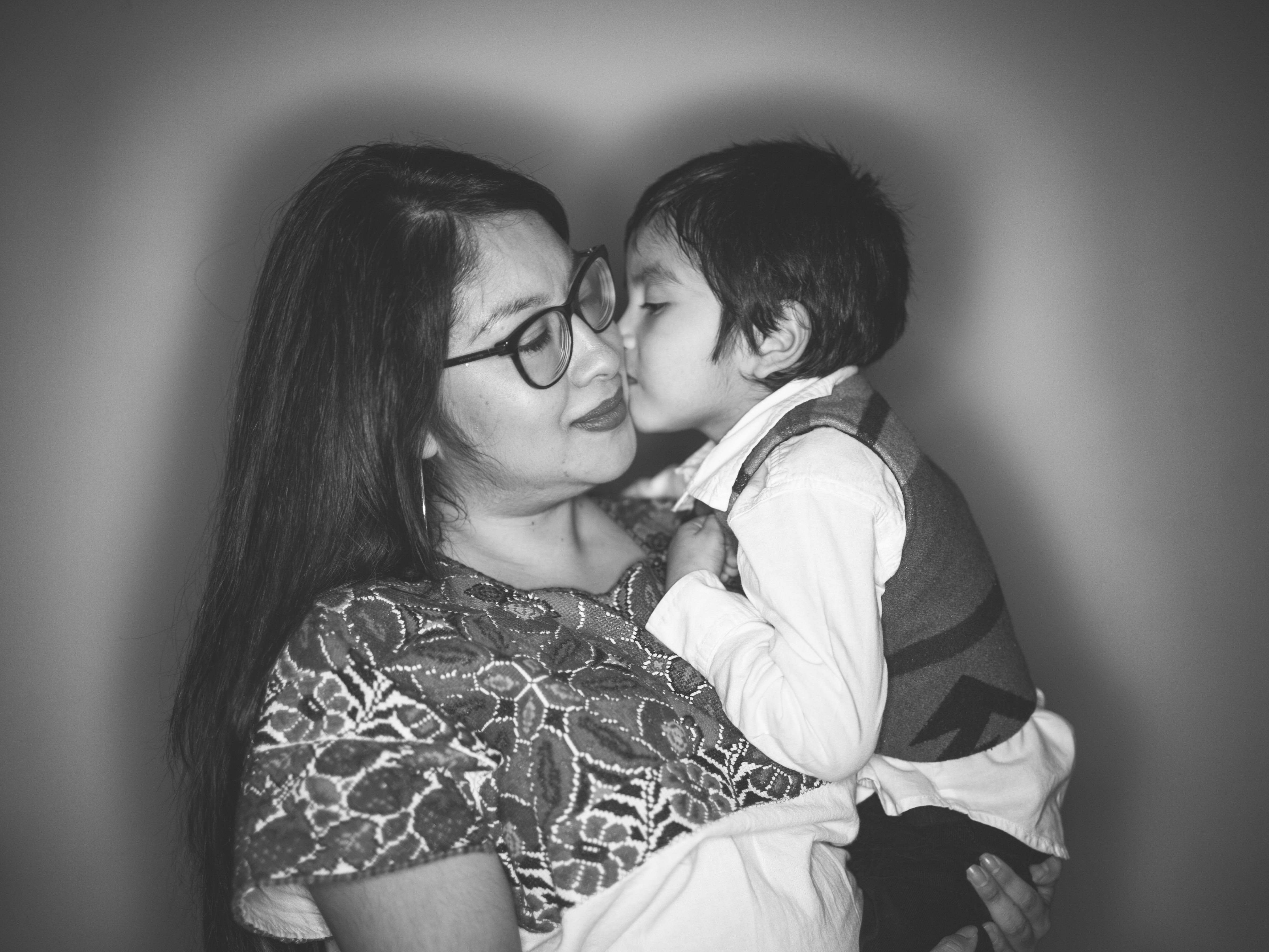 These ideas aren't just utopian dreams – support for police abolition is growing across the country. Activists in Chicago, New York, Durham, and other cities are advocating for "Beyond Policing" platforms that ask city officials to redirect police budgets into community-led safety initiatives. The idea of investing in police alternatives has already been tested in Minneapolis: in 2016, the City Council voted to invest $500,000 into community-led safety programs in the Broadway and Little Earth communities. But half a million dollars is a drop in the bucket compared to the hundreds of millions we spend on the police every year. If we really want to build a safer and more humane future, we'll need to think a lot bigger.
The first step on the road to a police-free city is determining the needs of our communities, and identifying alternatives that can meet those needs. MPD150 doesn't claim to have all the answers, but we do know that given a chance, our communities will rise to the occasion of creating a better world for our children.
Alternatives
Mental Health Crisis Response
Sex Trafficking and Commercial Sexual Exploitation
Homelessness
Alternatives
Ever since Minnesota passed its first vagrancy law in the early 1900s, one of the duties of the Minneapolis Police Department has been to round up and criminalize people experiencing homelessness. That remains true today; Minneapolis has criminalized a range of activities that are unavoidable for many homeless folks, including begging in some places, sleeping in vehicles, and using temporary structures such as tents for housing. Police come into contact with people experiencing homelessness in other ways, too: for example, when people fearful of those without housing call 911, or when police are tasked with "cleaning up" an area of the city prior to a major event like the Super Bowl. Arresting, brutalizing, and criminalizing people experiencing homelessness doesn't help them find stable housing; in fact, it makes it more difficult for them to do so. We need to find better ways of dealing with our housing problems in Minneapolis.
Some of the resources we need to solve our housing crisis already exist: Minneapolis has a number of shelters and social service providers that can help people experiencing homelessness find a place to sleep short- or long-term. We have a particularly strong network of resources for youth experiencing homelessness, including organizations like Streetworks, The Bridge, and Youthlink. There's even a street outreach team run by St. Stephen's Human Services that seeks to be the first point of contact for people living on the street, helping to provide them with resources and sometimes intervening in community-police interactions that would otherwise lead to arrest.
Despite these resources, we still have an affordable housing crisis in Minneapolis. The vacancy rate for apartments hovers around 2%, and we're growing rapidly without building enough new housing. Meanwhile, our homeless shelters are filled to capacity: we only have around six hundred beds for single adults in the city, and dozens of people are turned away every night, forced to sleep outside because of a lack of funding. If we want to solve homelessness in Minneapolis, instead of asking police to arrest our way out of the problem, we should start by increasing the number of shelter beds available, building more affordable housing, and resisting gentrification.
Mental Health Crisis Response
Existing Resources
Hennepin County Community Outreach for Psychiatric Services: (612) 596-1223

Community Outreach for Psychiatric Emergencies (COPE) professionals are available to manage and provide clinical assessment when a severe disturbance of mood or thinking threatens a person's safety or the safety of others.

Hennepin County Child Crisis: 612-348-2233

Hennepin County Child Crisis will go to where the child is located to provide a risk assessment, help de-escalate crisis, develop a plan to keep the child safe at home, and offer resources and referrals.

Tubman Crisis Line: (612) 825-0000

Supports women, children, and families struggling with relationship violence, substance abuse and mental health.

Canvas Health's Crisis Connection: (612) 379-6363

Counselors help callers in crisis and direct callers to available community resources for longer term support, 24/7/365

National Suicide Prevention Lifeline: +1 (800) 273-8255

The National Suicide Prevention Lifeline is free confidential national network providing emotional support to people in suicidal crisis or emotional distress 24/7/365.

MN Warmline: (651) 288-0400 or text 85511

Peer to peer approach to mental health recovery, support, and wellness. Safe, anonymous and confidential environment to connect with certified peer specialists who experience living with mental health conditions first hand.
Alternatives
It's no secret that the United States doesn't have adequate mental health care facilities. Ever since most mental hospitals were defunded and closed down in the 1960s and 1970s, there has been little recourse for people going through psychological crises. Right now, when someone experiencing a crisis calls 911, the police are the first to be dispatched. It's estimated that one in ten police calls involves someone experiencing a mental health crisis, but police are poorly trained to deal with those crises. In the United States, the average police officer receives 58 hours of firearms training and 49 hours of defensive tactical training, but only 8 hours of de-escalation training, a key element in helping resolve mental health crises. In Minneapolis, police officers go through 40 hours of Crisis Intervention Training designed to help them deal with these situations, and the department is starting to train mental health co-responders, but the fact remains that police departments are still unprepared to deal with mental health crises when compared to community healers and mental health professionals. This reality is reflected in the long history, both in Minneapolis and around the country, of people with mental illness being brutalized and killed by police officers.
Thankfully, we already have a number of alternatives to the police when dealing with mental health crises in Minneapolis. Hennepin County has a program called COPE (Community Outreach for Psychiatric Services) that will dispatch qualified mental health responders to your location at any time of the day or night. There's a similar program for responding to youth mental health crises called Hennepin County Child Crisis. We also have a network of locally-based mental health crisis hotlines like Crisis Connection, Tubman's Crisis Line, and MN Warmline.
The biggest limitation that mental health crisis response programs face is a lack of resources. If we funded mental health care services more broadly in our society, there wouldn't be as many crises to begin with. Even the programs we have are often underfunded: Crisis Connection, which has operated for nearly fifty years, was nearly shut down in the summer of 2017 after state legislators refused to set aside $1.4 million to continue funding it. COPE doesn't receive enough funding either – when all of their responders are already dispatched and they receive a call, all they can do is tell the person requesting help to call the police department. If we want our city to care for people experiencing mental health crises, we should make mental health responders our first responders, rather than bringing them in as an afterthought.
Domestic Violence
Existing Resources
Alternatives
What do you do when you're in a relationship that turns violent? People experiencing domestic violence may need someone to step in, may need a safe place to go, may need a loved one to leave, and may need emotional support. Calling the police means they will be met with violent force in a situation where they are already facing violence. They may be putting a loved one's life in danger, as well as their own life. Police officers are also two to four times more likely to commit domestic violence than othercommunity members, making them a poor choice for survivors seeking help. Minneapolis has a number of existing resources for people experiencing domestic violence including stalking, verbal, emotional, and physical abuse. The Tubman Crisis Line, Crisis Connection, Sexual Violence Center, Cornerstone, MN Day One Crisis Hotline, OutFront and Advocare have crisis hotlines. The Domestic Abuse Project has a crisis hotline during business hours on weekdays, individual and group counseling for adults and children experiencing abuse, as well as support for adults who have committed abuse and are working to stop the cycle of abuse. Crisis Connection in Washington and Anoka Counties create mobile crisis response teams that respond to calls when appropriate. People experiencing domestic violence need to establish personal safety for themselves and other family members.
affected by the violence. Having trusted community members available to respond to violent situations is a necessity. Those who respond need to be able to read the situation and be prepared to intervene, de-escalate, and/or offer emotional support and access to resources like temporary housing. Those who respond need to prioritize the person experiencing the violence as well as offer support for the person committing it. Abusers must be held accountable, while prioritizing the needs of victim-survivors, all while following community-determined standards and creating a pathway to healing and reconciliation for the person committing the harm.
Sexual Assault
Alternatives
All violence violates people's boundaries, but sexual violence can be particularly egregious because of the combination of physical, emotional, and sexual boundaries it crosses. As with domestic violence, police are poor responders to sexual violence for a number of reasons, not least of which is that they commit sexual violence at rates higher than the general population.2 Crisis Connection, RAINN, Sexual Violence Center, MN Day One Crisis Hotline, The National Sexual Assault Telephone Hotline all provide hotlines and access to resources. The Stop It Now! Helpline is for adults who are at risk for sexually abusing a child, for friends and family members of sexual assault survivors and for parents of children with sexual behavior problems. In addition to what we laid out as necessary responses to domestic violence situations, victim-survivors of sexual assault may need access to specialized physical and emotional support. It is our responsibility as a community to ensure we have people who can provide this support. We also need community members who are ready to engage with the person who committed the sexual assault, to hold them accountable for their actions and address any underlying causes/issues that may have contributed to their actions. We have to prioritize the needs of survivors as well as establish and follow community norms for responding to sexual violence.
Drugs
Alternatives
The war on drugs has been very
effective in systematically criminalizing
communities of color, locking millions
of people up, and making billions of
dollars for private prison corporations.
On the other hand, it's been completely
ineffective at reducing the availability of
drugs or preventing the harm that can
come from some drug use.3
Just as the
Minneapolis Police Department failed
to stop alcohol consumption during the
Prohibition era of the 1920s, they have
been unsuccessful at regulating the sale
and use of other drugs in the decades
since.
Despite the continued criminalization
of drug use, there are many resources
available in Minneapolis to support
users, including counseling, syringe
access, HIV testing, and overdose
prevention. Some of the organizations
and collectives doing this work are
H.A.N.D, or Heroin Alternative Needle
Distribution, the Minnesota AIDS
project, the Minnesota Transgender
Health Coalition, and the Morpheus
Project.
There's a simple solution to drug
use in a police-free world: legalize it.
Communities across the United States
have been decriminalizing recreational
marijuana usage, preventing thousands
of community members from being
incarcerated for using a relatively
harmless drug. Other countries
have gone even further: Portugal
decriminalized all drugs in 2000, and has
seen declines in HIV infection, overdose
deaths, and overall drug usage.4
Of
course, decriminalization alone won't
undo the harm that the war on drugs
has done to communities of color, and
any discussion of legalization should
include conversations about reparations
to communities that have been targeted
under the guise of "drug enforcement."
Sex Work
Alternatives
Despite having existed in Minneapolis since its earliest days, sex work is stigmatized and criminalized in our city. MPD has a long history of extortion and intimidation of sex workers, including cases where police officers lied to sex workers to receive sexual favors, then immediately turned around and arrested them. MPD150 reached out to the Sex Workers Outreach Project Minneapolis (SWOP MPLS) for information on what alternatives are available to the harassment and criminalization they see at the hands of the police. This is what they sent us: "Resources that directly service the sex work community are primarily religious institutions that work in conjunction with law enforcement, ICE, and the anti-trafficking movement. Some organizations operate in a savior modality, and treat all sex work as equal to trafficking. In terms of non-judgmental resources for sex workers, we mostly have to look to the reproductive rights community, and resources for queer folx. Organizations like Family Tree Clinic, the Aliveness Project, Whole Woman's Health, Red Door Clinic, and Planned Parenthood understand the effect of stigma on sex workers and provide safe spaces for medical care and political support. The Exchange, the Midwest Transgender Health Coalition, and the now defunct MotherShip have provided practical support for the foundation of the Sex Workers Outreach Project MPLS. SWOP MPLS is the first peer-based organization advocating for the human rights of sex workers in this city. We have collected information on therapists, lawyers, and other service providers who are knowledgeable and sensitive to the needs of sex workers on our website – sadly, this list is not very extensive.
Decriminalization of sex work is the central goal of our movement. Legalization comes with government regulations that will cause new and different harms to sex workers. The way the legal brothels in Nevada and Netherlands operate has proved to be somewhat problematic, and it leaves workers outside of these institutions more vulnerable to legal penalties.6 Of course, remaining outside of legalization denies us employee status. Even within sex work that is currently legal, workers are considered independent contractors. The traditional tools for collective bargaining are not available to sex workers. We are trying to envision an independent form of unionizing, where we could use our collective resources to provide ourselves with stuff like insurance, child care, and of course safety precautions. Generally the Sex Workers Rights movement prefers to strengthen independent contractor status rather than advocate to become employees. There is little recourse, legal or otherwise, for sex workers currently.
Sex trafficking and commercial sexual exploitation, like other forms of labor trafficking, prey on the vulnerable – those whose agency has been taken away from them by a system that keeps vast numbers of people trapped in a cycle of scarcity – disproportionately women and trans folx from Native communities and communities of color. There are some resources available now for survivors of trafficking: among others, TeenPRIDE/The Family Partnership serves young women and transgender youth who are survivors of sex trafficking and sex exploitation. Minnesota Indian Women's Sexual Assault Coalition (MIWSAC) and the Minnesota Indian Women's Resource Center (MIWRC) both work specifically within the Indigenous community, providing both direct services and community advocacy. These are only a few organizations among many doing this work, and not to mention the Sex Trafficking and Commercial Sexual Exploitation have message boards, and other online community spaces where we can report abusive clients to one another. The largest, and most effective board was on Backpage.com, which had its adult entertainment section shut down last winter. Something else will pop up in its place – we are nothing if not resilient – but we need something better. Sex workers tend to have a DIY attitude towards most things in life, and a complicated relationship with capitalism. Most are not revolutionaries, but the community would prefer to be allowed to deal with our issues ourselves."