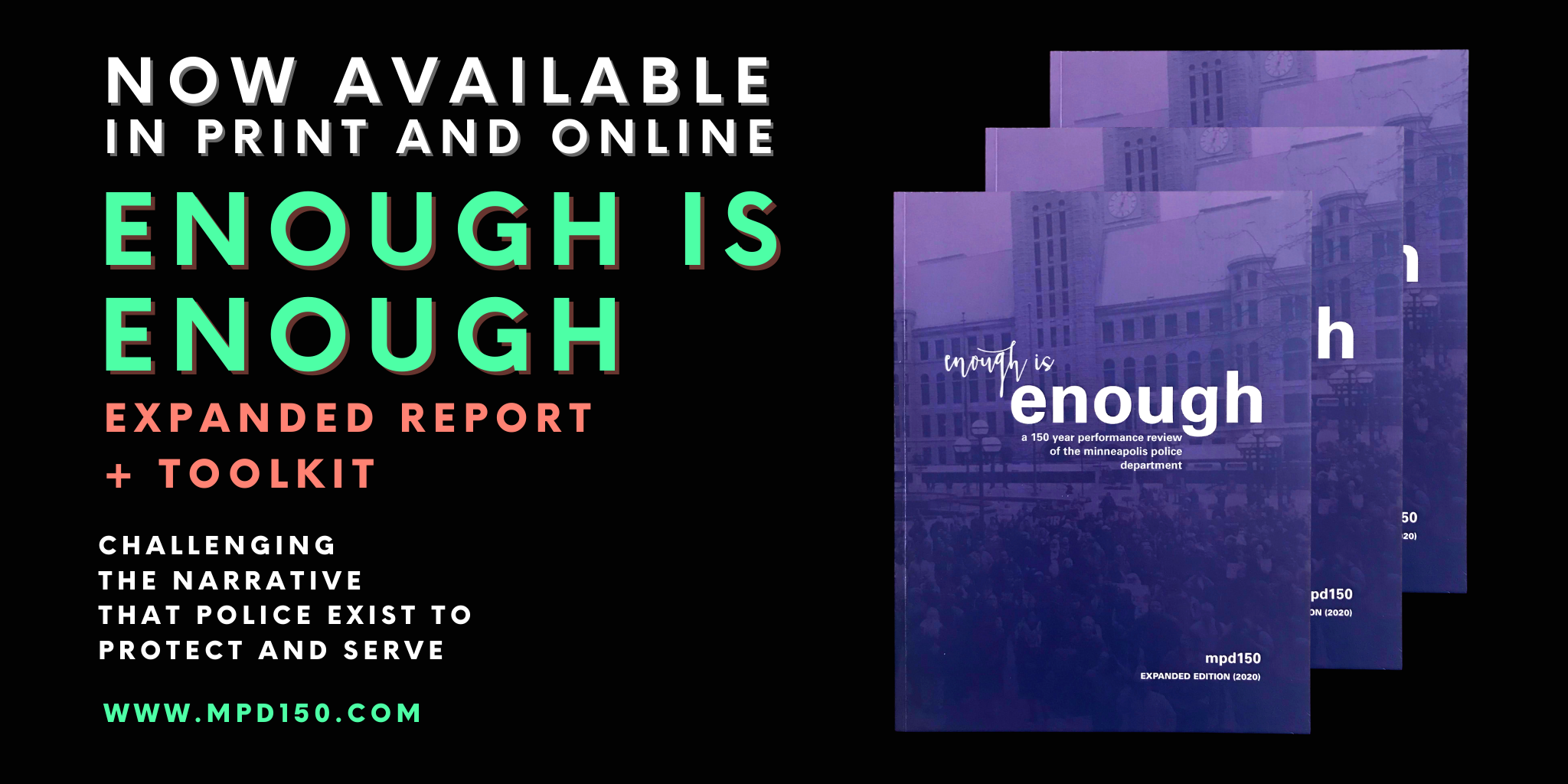 The expanded "remix" of MPD150's "Enough Is Enough: A 150-Year Performance Review of the Minneapolis Police Department" report is available now! The report has gone from 35 pages to 140, including the original history/community performance review of MPD, plus handouts, zines, comics, educator tools, poetry, an oral history of the project, and more; it's meant to be a toolkit for people, both here in Minneapolis and beyond, to keep the abolitionist momentum going, and to keep building.
Download as PDF (compressed: smaller file, lower quality)
Download as PDF (uncompressed: larger file, higher quality)
Information for Ordering Physical Copies
If you're in the Twin Cities area, the ordering page also has information on how to pick up copies in-person to avoid the shipping cost. There's also a note for organizations looking to do bulk orders.
A few related resources:
Finally, a note of thanks to all of the volunteers, researchers, writers, artists, designers, editors, activists, box-movers, friends, and allies who made this possible. MPD150 was, and is, very much a community effort. If you appreciate our work, we hope you will also get plugged in with Black Visions and Reclaim the Block here in Minneapolis, who are continuing that work.